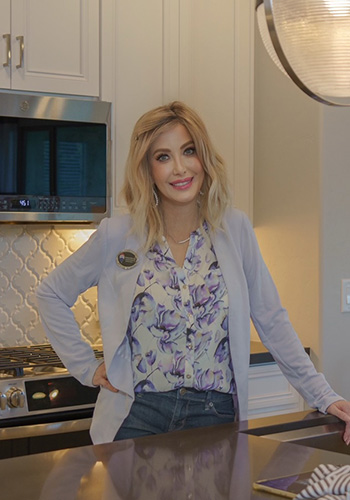 AboutMichelle Metcalf
Action is the foundational key to Success!
🏡 Introducing Michelle Metcalf: Your Real Estate Guide to Dreams and Beyond! 🏡
Hailing from the breathtaking landscapes of Missoula, MT, and having spread her wings to the welcoming embrace of Green Valley in 2000, Michelle Metcalf is not just a real estate aficionado – she's a walking encyclopedia of all things property, a true embodiment of dedication, expertise, and a warm heart.
With a career journey that reads like a roadmap of the real estate universe, Michelle has truly experienced every facet of the industry. Her voyage began in the 90s as a mortgage loan officer, where she learned the ropes of financing and property acquisition. Not content with mastering just one aspect, Michelle expanded her horizons as a financial investment advisor, equipped with licenses for stocks, mutual funds, and insurance for annuities. This wealth of knowledge gives her an edge that few in the industry can match.
Michelle's diverse career path further led her to serve as an escrow officer for eight fruitful years, fine-tuning her attention to detail and her ability to orchestrate seamless transactions. But her true calling came to light in the realm of residential real estate in 2012. Since then, she's been orchestrating dreams, turning property transactions into life-changing experiences for her clients.
But Michelle is not just about business – she's about community and family. A devoted mother to an accomplished adult son, she knows the importance of creating a nurturing home environment. When she's not championing the real estate realm, you're likely to find her on a hike, soaking in the serenity of nature and the grandeur of the world around her.
In fact, Michelle's love for nature runs so deep that she's extended her roots to Green Valley, bringing along her sister's family and her cousin to share in the enchantment. And speaking of family, her two delightful dogs – Shelby Cobra and Miles Henry– complete her picture of warmth and companionship.
For Michelle, real estate isn't a job – it's a way of life, a vocation that's interwoven with her essence. The golden rule isn't just a saying to her – it's a code by which she lives, treating every client with the respect and care she'd expect for herself.
Michelle's network is as impressive as her expertise. With a roster of trusted contractors at her fingertips, she's equipped to guide you through every facet of buying and selling, ensuring a seamless experience from start to finish.
In a world where experience and integrity are the cornerstones of success, Michelle Metcalf stands tall. Her journey – marked by a profound love for family, a connection to nature, and a dedication to her clients – makes her not just a real estate professional, but a genuine guide to your dreams and aspirations.
Get To Know Michelle